Check out the full line-up of the upcoming GWENT Partners Open tournament!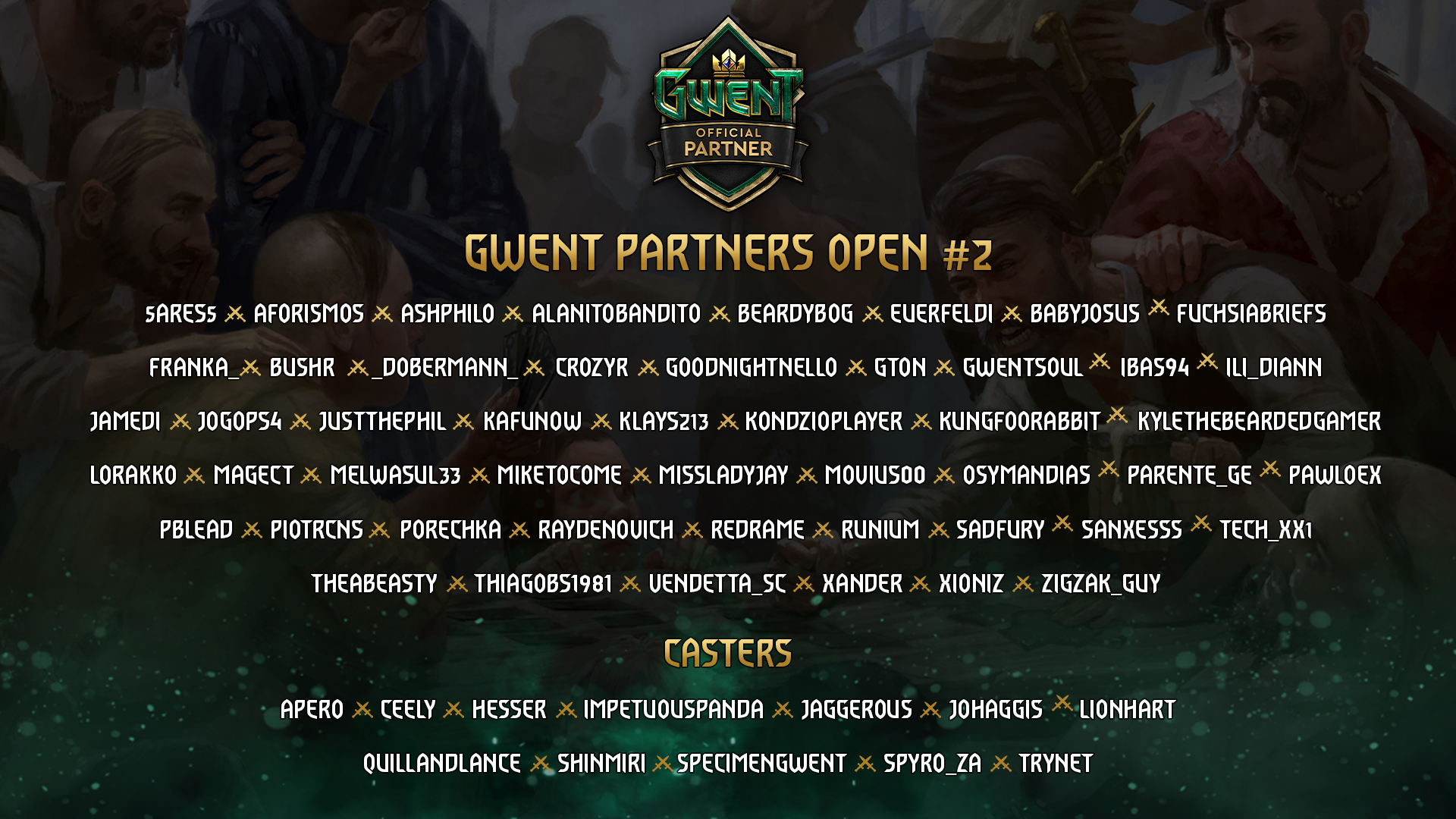 You'll be able to watch games from the players' perspectives on their channels (list below), and on our official CD PROJEKT RED Twitch channel, where we will be hosting some of the games live.
For the duration of the tournament, we've also increased the chance for Twitch Drops so don't miss out!
List of channels:
Casters for Top 16:
Apero
Ceely
Hesser
ImpetuousPanda
Jaggerous
Johaggis
Lionhart
QuillandLance
Shinmiri
SpecimenGwent
Spyro_ZA
Trynet