Congratulations to Aleksander "Pajabol" Owczarek, the champion of GWENT World Masters Season 2!
Pajabol originally qualified for the final event of the season by winning Open 4 in October. His triumph at World Masters makes him the first GWENT pro player to win 2 official tournaments in a row!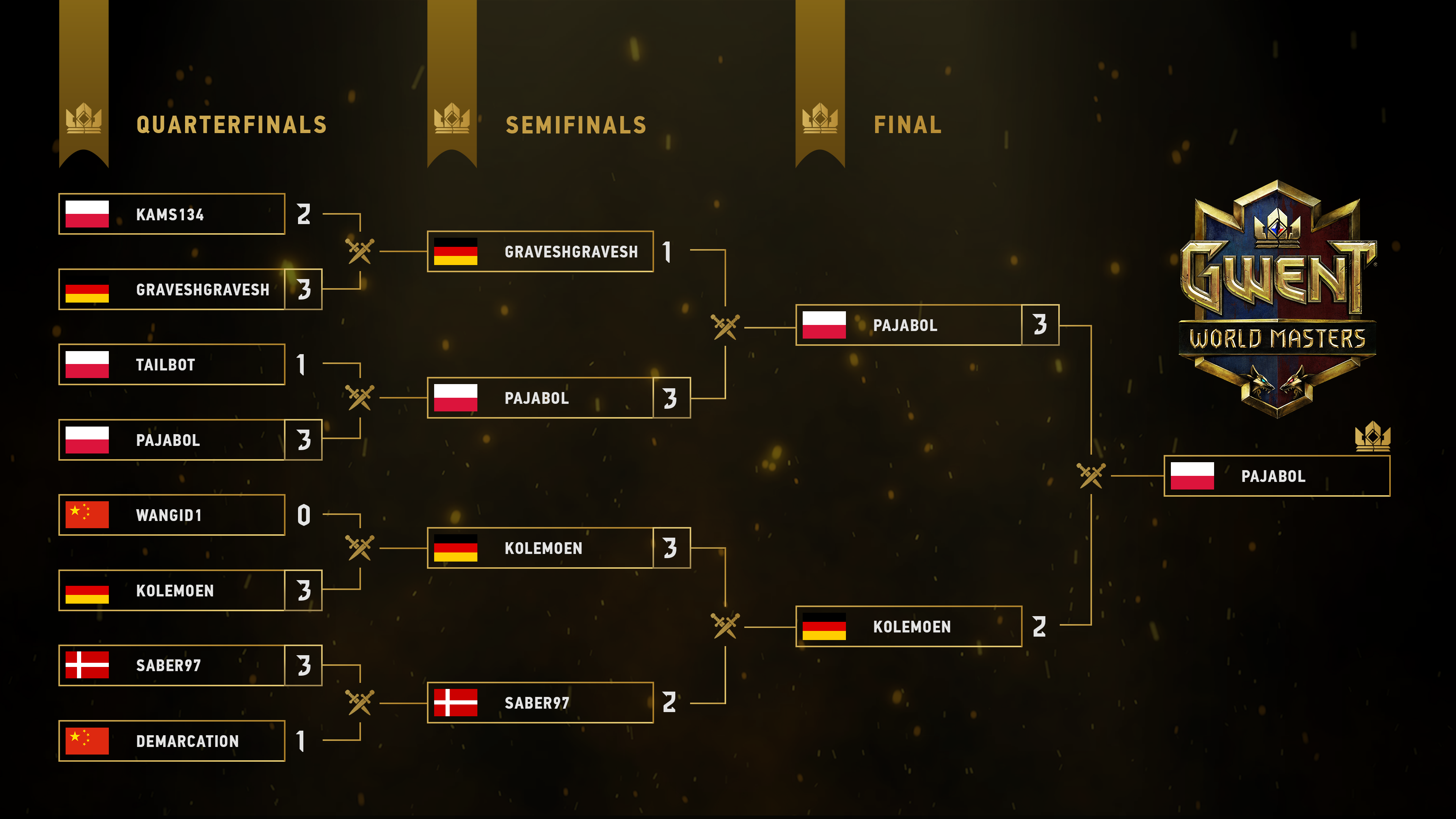 Do you know how many people guess the full bracket (just winners, not the results) correctly in their Divination votes? 44! We will be sharing more stats about Divination Challenge shortly and, of course, distributing all well-deserved rewards to the participants! 
Thanks for joining us this weekend! And in case you missed some games – you can re-watch the whole tournament on our YouTube channel!
Final standings:
WINNER
Aleksander "Pajabol" Owczarek (Poland) – $39,995
RUNNER-UP
Benjamin "Kolemoen" Pfannstiel (Germany) – $18,940
SEMIFINALISTS
Jonas "Saber97" Saber (Denmark) – $9,030
Colin "GraveshGravesh" Wierum (Germany) – $7,161
QUARTERFINALISTS
Pawel "kams134" Skoroda (Poland) – $4,328
Damian "Tailbot" Kaźmierczak (Poland) – $3,530 
Sidong "Demarcation" Guo (China) – $3,530
Lipao "wangid1" Ni (China) – $2,200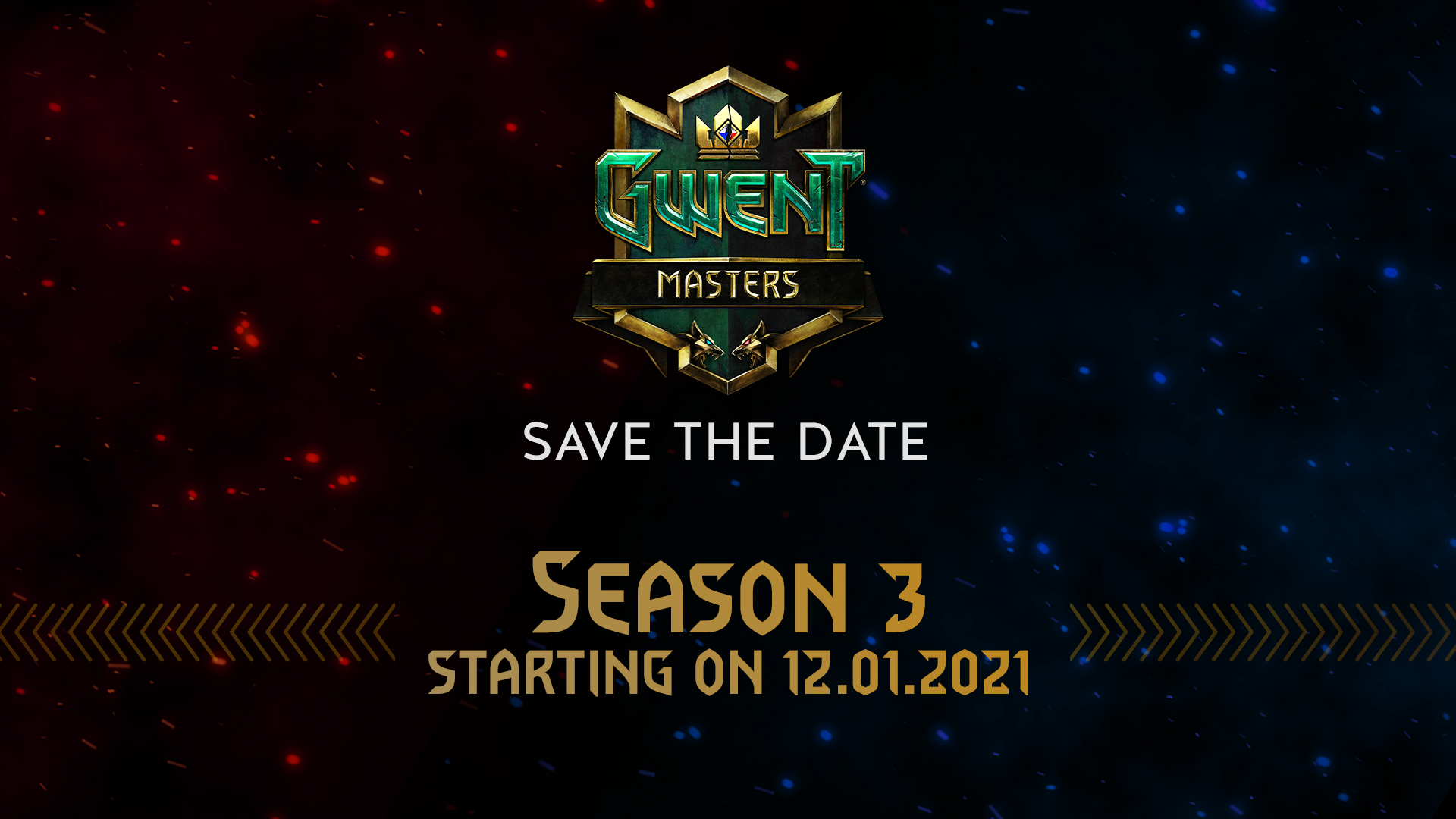 The next season of GWENT Masters will begin on January 12th - get ready for another year of the fierce competition!