Way of the Witcher is the brand new expansion coming to GWENT on December 8th! It is full of monster slaying Witchers, their powerful creator named Alzur and of course, terrifying monsters...
70 new cards across all factions and a brand new keyword are included!
Take a look for yourself:
Make sure to check out the available pre-order bundles which include items such as the premium version of the Alzur card, a shapeshifting card back and Alzur's Laboratory game board. You can use them right after your purchase!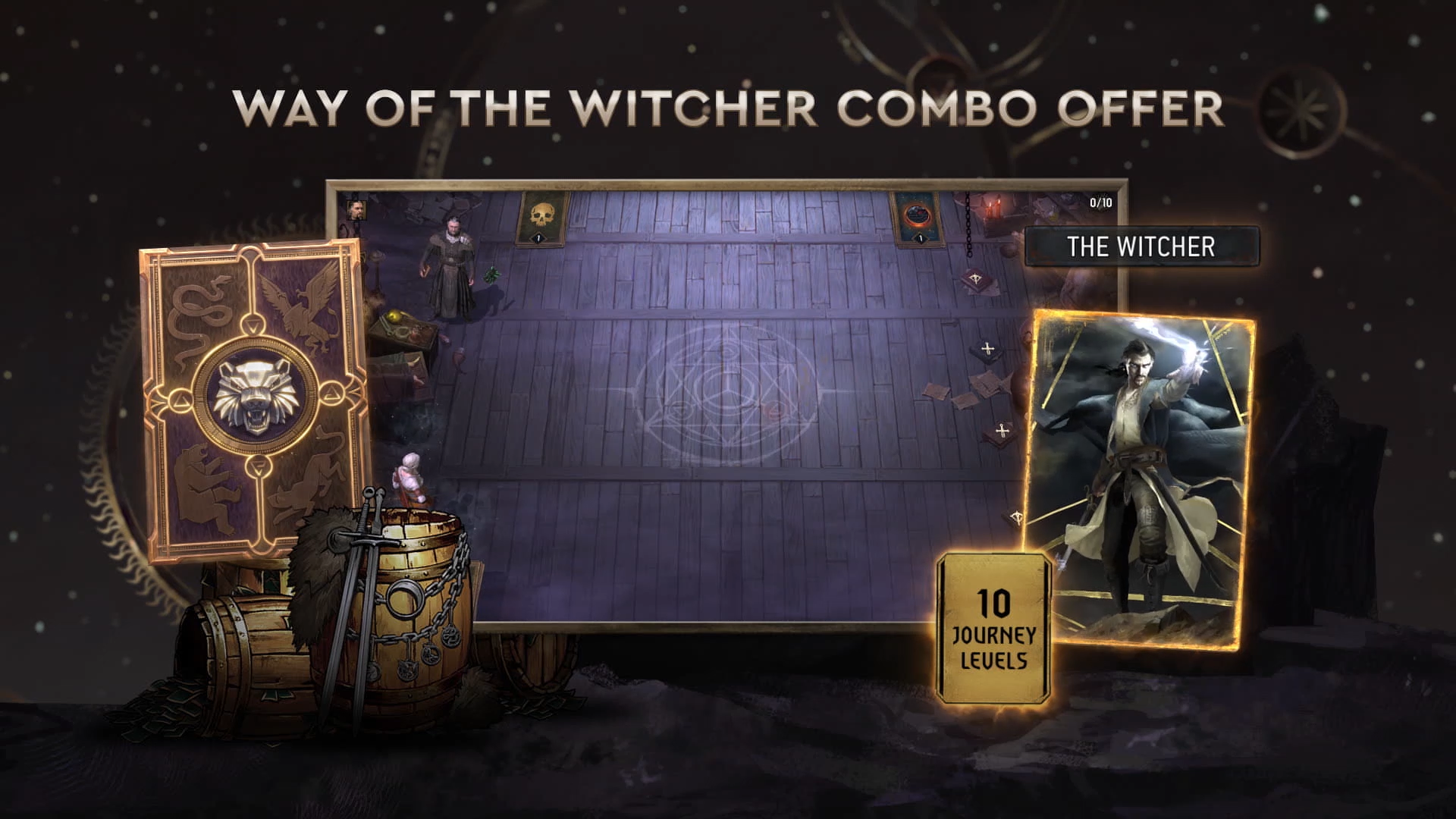 Introducing the "Way of the Witcher Combo Offer" one of the three pre-order options which includes all the new available goodies! Cosmetics can be used straight after your purchase!
Find out more about the expansion and pre-order right here: Way of the Witcher