PROGRESS
Every victory matters. Each round you play and win across GWENT's standard, seasonal and Arena game modes will earn you Journey progress.
Receive a boost every day. Come back every day to receive a "Well Rested" bonus that will speed up your progression.
No boundaries. Continue your Journey progression beyond level 100 and receive extra rewards along the way!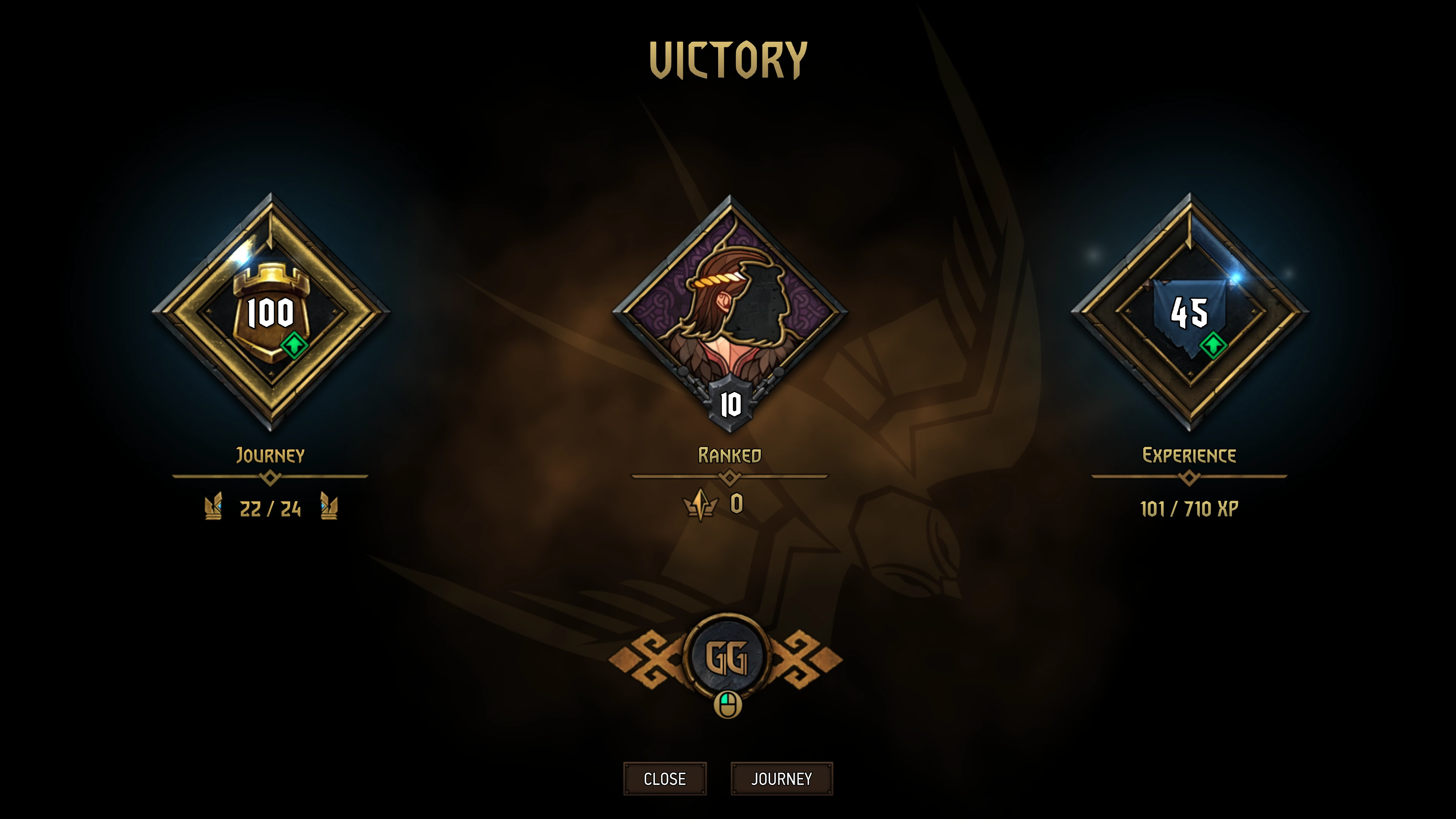 UNLOCK
Rewards for everyone. Collect player avatars and Reward Points simply by playing — it's free for all!
Get Ciri's legendary neutral leader skin. Unlock it immediately after purchasing the Premium Pass.
Collect over 50 unique ornaments. Even more rewards are up for grabs with the Premium Pass!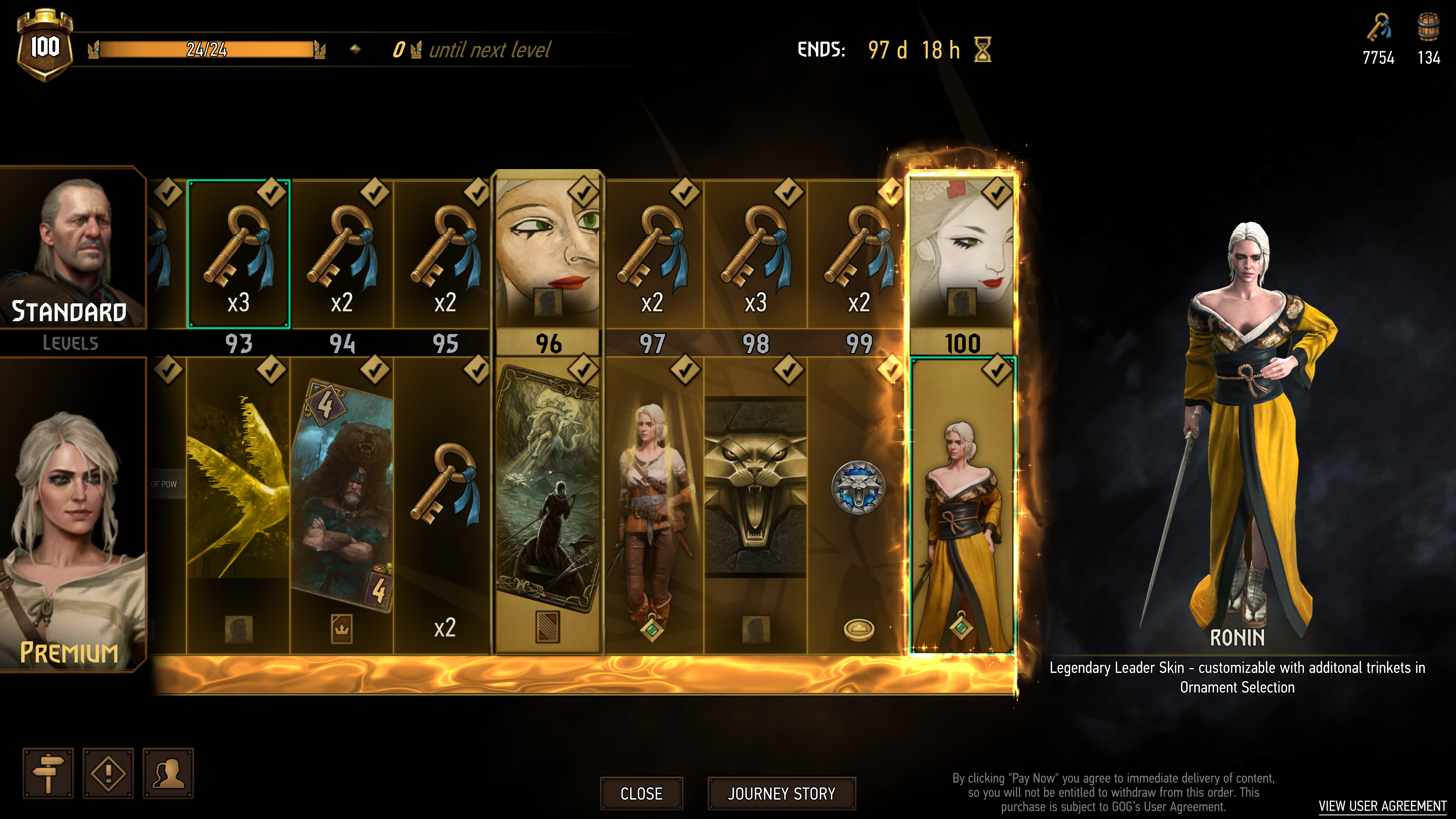 CUSTOMIZE
Customize your Ciri. Level up in Journey to unlock more customization options for Ciri's legendary leader skin: weapons, outfits, auras, and accessories.
Personalize your style. Expand your GWENT collection with brand new coin skins, animated avatars, and borders available as part of Journey's second season.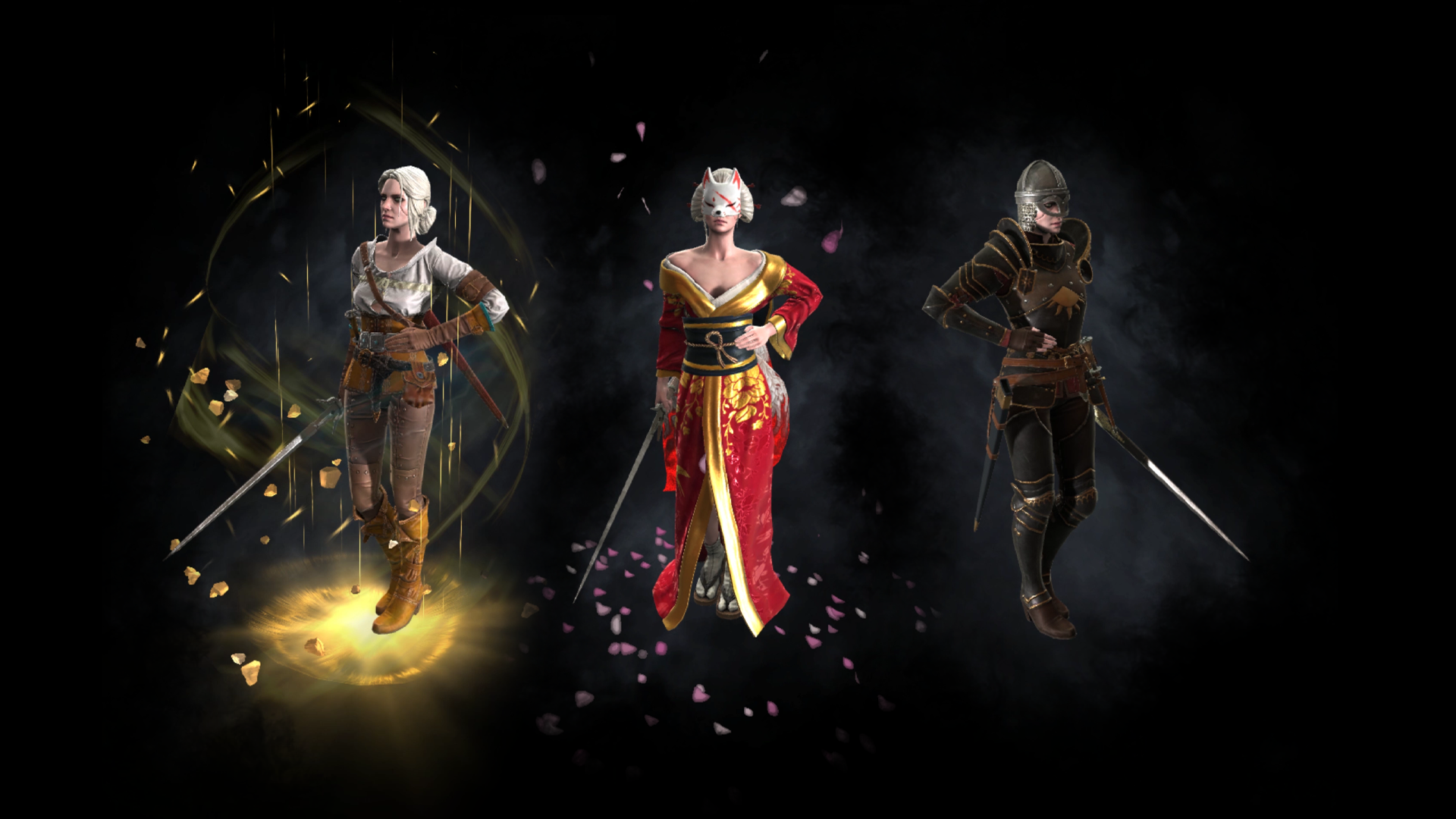 WEEKLY UPDATES
An unfolding story. Check back weekly for a new chapter of Ciri's story, detailing her adventures before the events of The Witcher 3: Wild Hunt.
New quests every week. Each chapter of Ciri's story comes with its own set of quests which, upon completion, will boost your Journey progression.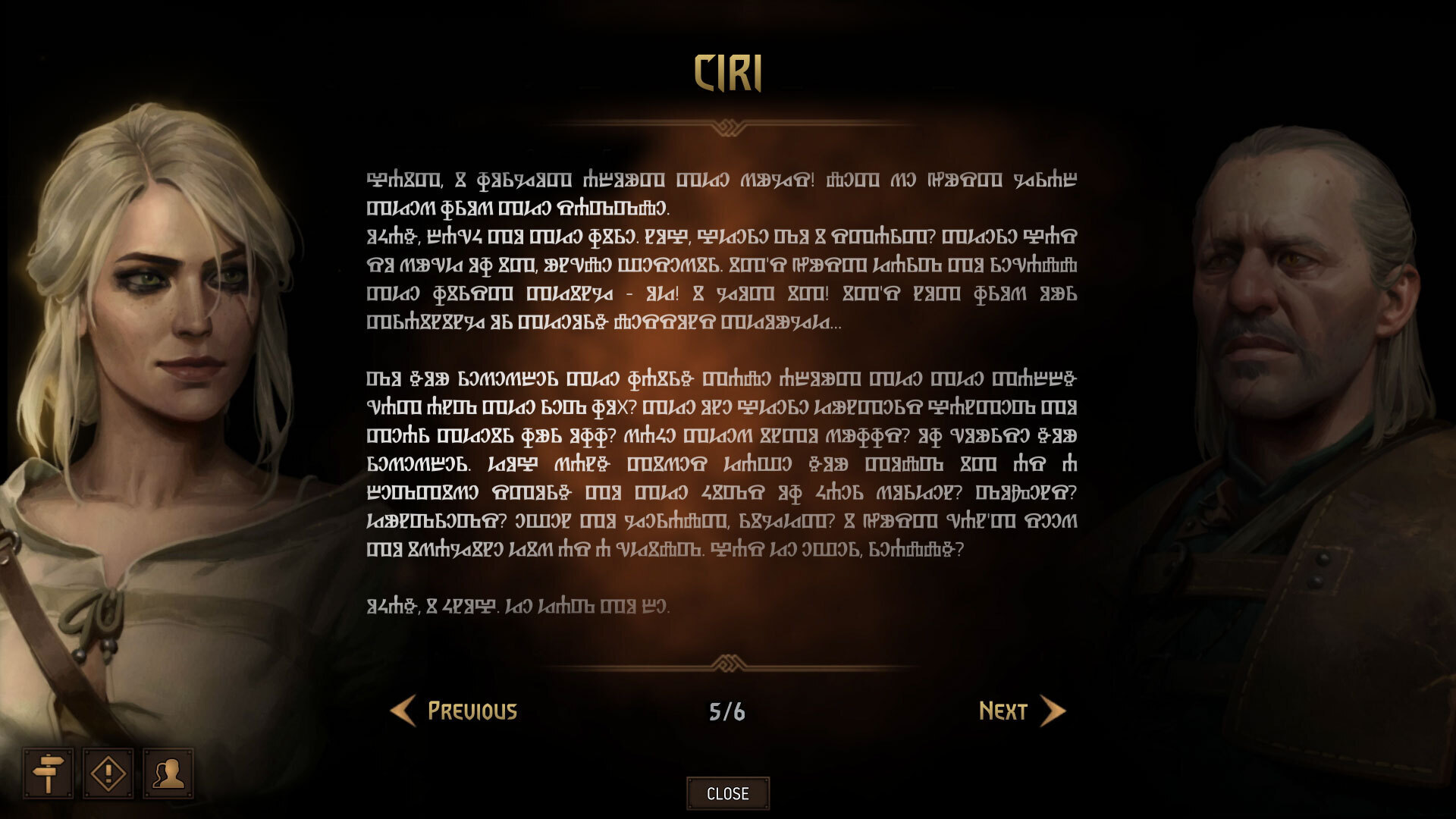 Ready to begin your Journey? Find out more here.