Join the festivities, partake in special modes, and earn jolly rewards!
GIFTS GALORE!
Midwinter came early and it came bearing gifts! Log into GWENT anytime from December 19th to January 9th and receive the "Midwinter Wanderer" title and a special winter-themed game board for free!
Spotted possessed snowmen on GWENT's winter battlefield? Send them away for a chance to claim special cardbacks, avatars, borders, titles and more! Rumor has it that, there is an ultra-rare present awaiting to be claimed too...
JOIN IN THE YULE CHALLENGE!
Wraith of Yule challenged Santa Crach to a duel and it's up to you to help decide the winner! Pick a side and prove your worth to earn Reward Points and unlock XP bonuses.
NEW ITEMS FROM SANTA SHUPE:
MIDWINTER BUNDLE
Join the festivities with this special season bundle, featuring wintertime-themed ornaments for your GWENT collection!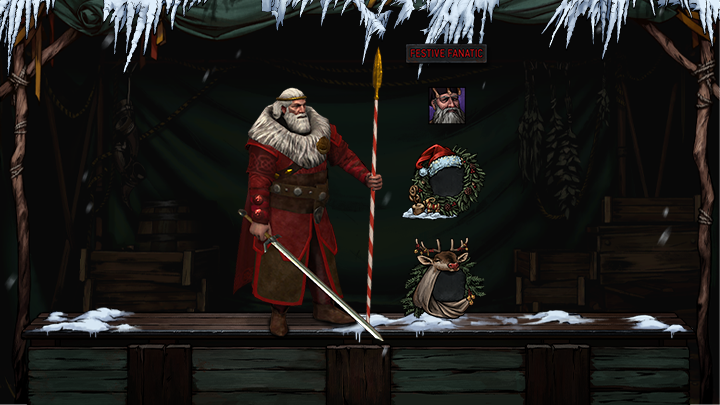 2019 CELEBRATION PACK
Celebrate another year of GWENT pack of shinies hand-picked by Shupe himself, including 25 Ultimate Premium Kegs!