New Faction Challenge begins! Who will emerge victorious this week – the warriors of Skellige or the knights of Nilfgaard? Choose your favourite faction and aid them in battle!
Here are the rewards waiting for you: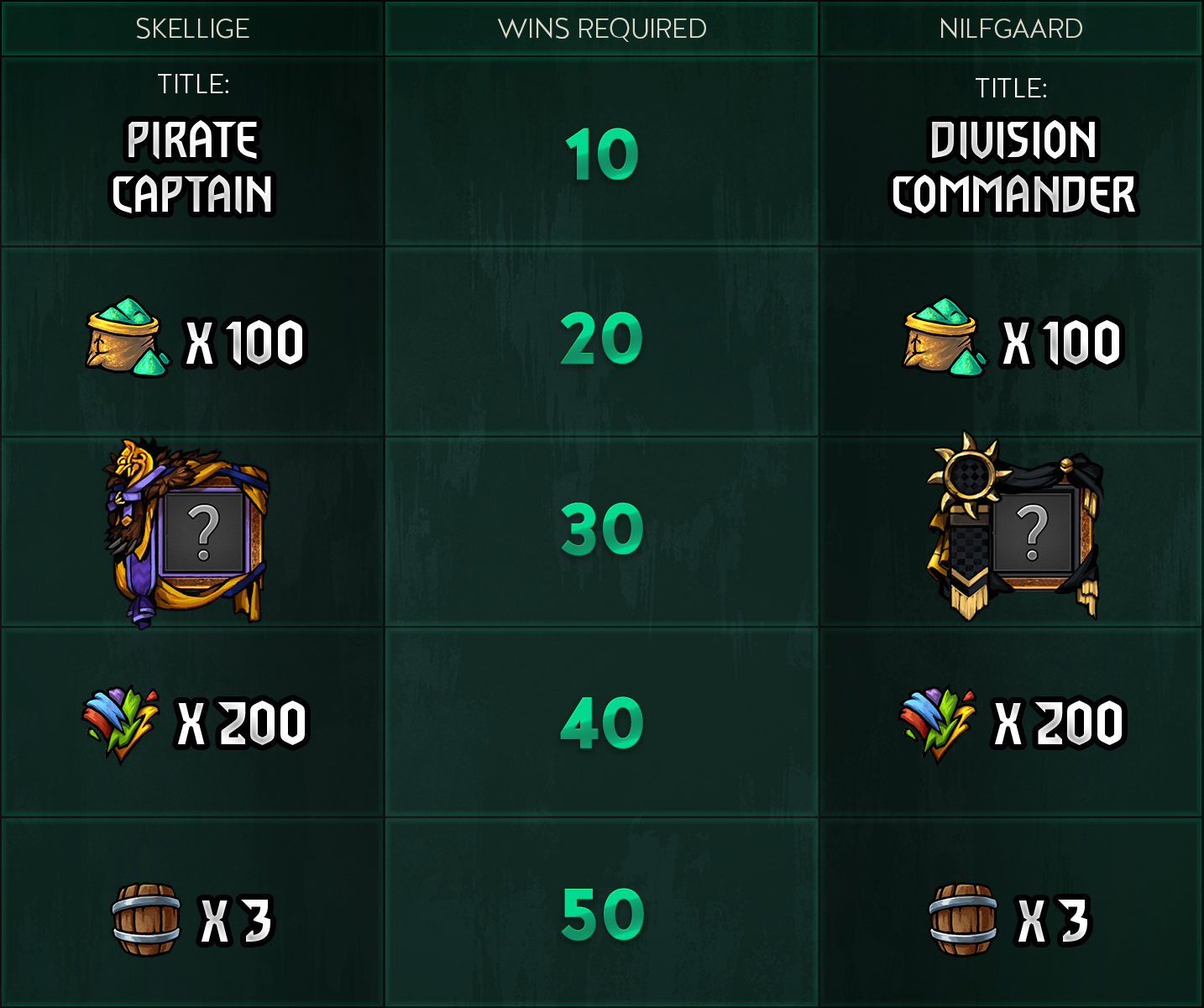 Faction Challenge will end on Tuesday, September 4th, 12 PM (noon) CEST.
HOW TO PARTICIPATE:
1. Go into the Faction Challenge tile located in the in-game News section.
2. Choose one of the two warring factions you wish to support: Skellige or Nilfgaard.
3. Play and win games with your faction across Casual, Ranked and Pro Ladder modes to unlock faction rewards.
—————————————————————————————————————————
* Games won before committing to a specific faction will not count toward your challenge progress.
* Your challenge progress is determined by wins against all factions: those participating (Skellige, Nilfgaard) and not participating (Monsters, Scoia'tael, Northern Realms) in the challenge.
* Playing games via friend challenge or in the Arena will not count toward your challenge progress.
* After reaching a milestone, you will immediately receive a corresponding reward.
* Information about your completed milestones can be found in the in-game Notifications tab (Social Panel).